We participated in the HFMC conference held in November 2022, which was organized by the Hungarian Facility Management Society. As presenters and exhibitors, we presented some of our services, along with the results and benefits of their use, which we will share here as well.

One of the main topics related to our ALF property management software was the increased focus on operating costs. We have been helping to calculate these costs for more than ten years, using our system to give our customers a more visible overview that lets them plan ahead more easily.
The methodology for this feature is to define ten categories for costs, based on the data -- these can be viewed in the presentation -- and to calculate costs we group the buildings by square meter (GLA).

A building's invoices, planned costs, and overspending can be tracked through our ALF system. The cost codes are matched to the standard categories and the data can be compared with other, similar buildings.
The diagrams used for the presentation clearly show how costs evolved between 2020 and 2023 and also what can be expected in the following year, because at the beginning of the period the price per square meter was around HUF 1,500, while by 2023 it could already reach an average of HUF 2,500.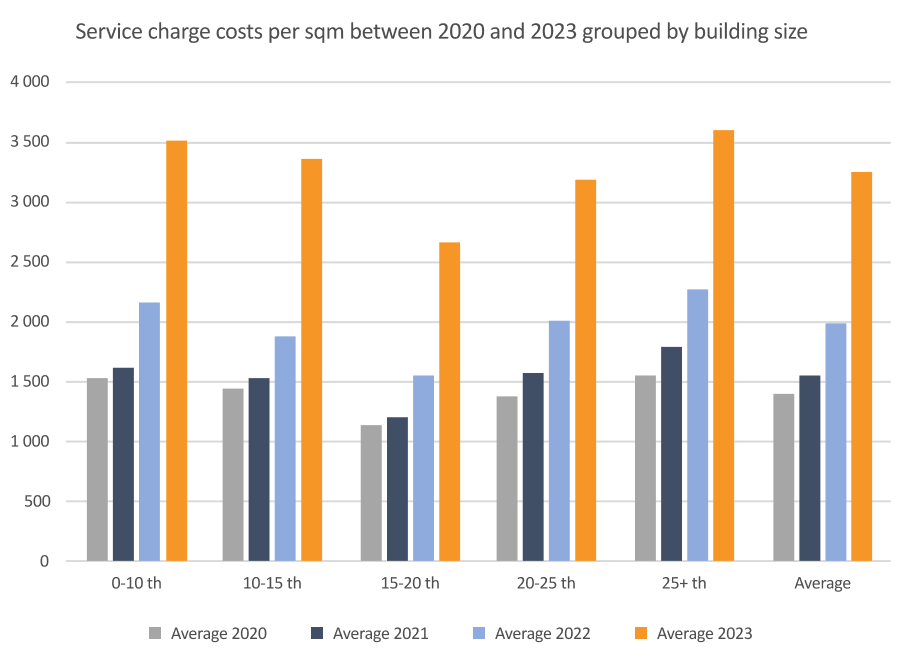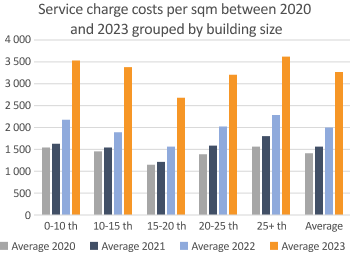 We also examined the results by cost type, where energy costs are clearly the largest. In comparison, other costs increased more moderately in line with inflation. Incidental costs are still small, and it is more difficult to anticipate the price of gas in the current situation.
There was no significant change in expenses besides energy. Although the effect of inflation could be felt this year, it remained below the rate of the last 3 years. However, it is no longer certain that the level of services requiring in-person work can be maintained with expenses that do not keep pace with inflation.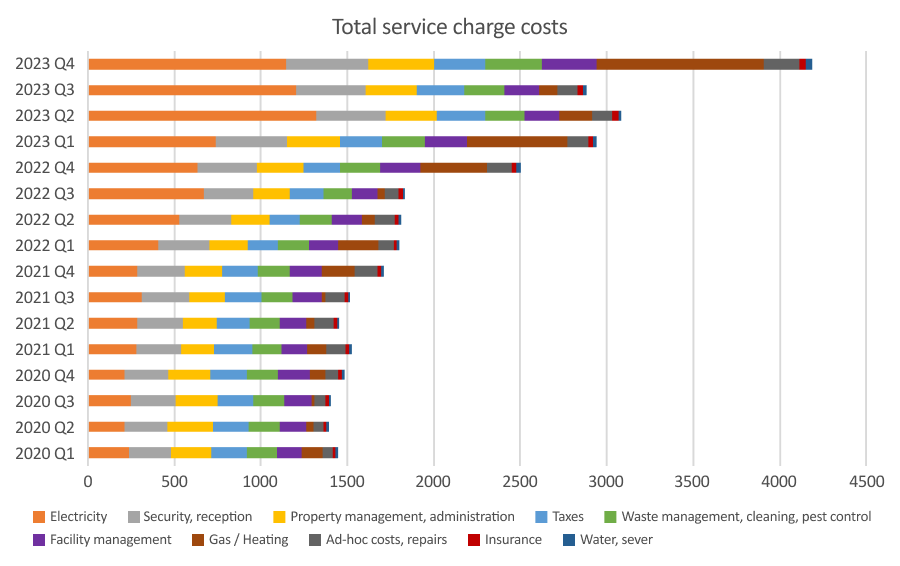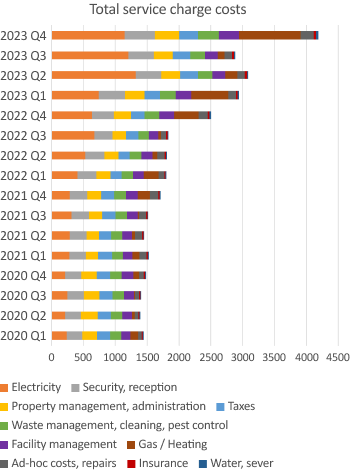 In order to reduce high energy costs and maintain standards, it is worth considering the possibility of automation, especially for guarding the buildings and reception areas.
We can determine the "fair" operating costs for each building and tenant, and we also provide a solution for the automation of reception and parking. With the help of our Yammaya and GTP software and tools, we can optimize services and reduce costs in real terms.